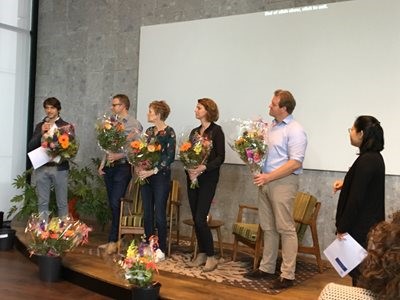 15 Oct

Advanced Bioinformatics best Master's course

The Utrecht University Graduate School of Life Sciences awarded 'Advanced Bioinformatics: data mining and integration for Life Sciences' the best Master's course of the academic year 2018-2019. The Utrecht Bioinformatics Center is very proud of the teaching team who realised this course: Joep de Ligt, Pjotr Prins and Mark Wilkinson.
Blended learning
Course coordinator and these lecturers together prepare to innovate the course. It will be revamped in a blended format, while keeping up the ingredients that made it so successful last academic year.