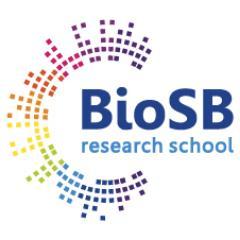 10 Oct

BioSB2020: Keynotes & draft program

The UBC board is excited to organise next year's BioSB2020 conference, which will include three excellent keynote speakers.
The conference will start with an opening keynote by Erik van Nimwegen, who is a Professor of Computational Biology at the University of Basel and uses mathematical models and experimental approaches to study the function and evolution of regulatory networks.
The second keynote speaker is Judith Zaugg, group leader at EMBL Heidelberg, who aims to understand the contribution of genetic variation to hereditary traits and complex diseases.
The conference will close with a keynote address by Bernhard Palsson, Bioengineering and Pediatrics Professor at UC San Diego, who uses systems biology approaches to analyse metabolic dynamics and formulate complete models of selected cells.
In addition, we are currently drafting the remainder of the program with lots of interesting parallel sessions, an Elixir-NL track and breakout sessions. Reason to stay tuned for more exciting updates about the BioSB2020 conference program on 21 and 22 April 2020 in Lunteren.