Core Life Analytics is a spin-off based on research that Wienand Omta and David Egan carried out at UMC Utrecht, which was part of a collaboration between Cell Biology at the UMC Utrecht and Computing Sciences at Utrecht University. What's their story?
They developed innovative, web-based, data analytics software that allows biologists to easily mine large data sets, that are generated in automated high throughput screening experiments. Their commercial startup is targeting the global Biotech and Pharmaceutical industries.
Wienand tells of his switch from research to business: "As a PhD candidate, I worked in the Cell
Screening Core, a facility at UMC Utrecht run by David Egan. We both were eager to develop a novel data analytics tool that could help biologists to analyze big data sets themselves, instead of having to get help from a specialist data scientist. In the course of my thesis work, David and I worked on the development of HC StratoMineR, and other web-based data analytics tools. Our personal drive and the UMC Utrecht's emphasis on the valorization of research, helped us to recognize the opportunity to commercialize our software."
The development
In an explanation of the utility of the software, David says: "HC StratoMineR can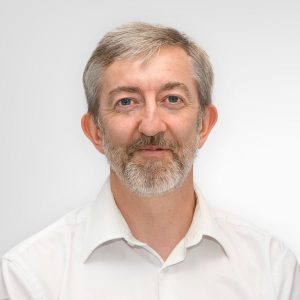 be used to analyze data from various types of experiments but we focused initially on high content screening. At the Cell Screening Core, we had seen a great need for new tools for these data sets. Using this technology our clients could extract large amounts of data from images generated by automated microscopy but couldn't make sense of it. Now they can use HC StratoMineR to rapidly characterize and classify the effects of novel chemicals antibodies or genetic tools on disease-relevant cell systems."
Wienand adds: "It is so cool to see a tool that you have developed being used by scientists all over the world!  The most rewarding thing about starting your own company is having the opportunity to watch your own product grow."
Research experience
David Egan initially studied Industrial Chemistry at the University of Limerick in Ireland and received his PhD from Cornell University in New York. He has almost 20 years' experience in the delivery of high throughput screening services in both academia and industry; most recently at the Cell Screening Core, a screening facility at UMC Utrecht.
Wienand Omta received a Bachelor's degree in Computing Sciences and his Master's degree in Medical Informatics at Utrecht University and then decided to pursue a PhD in Bioinformatics. He has 17 years of experience in programming and has taught courses in advanced statistics and data mining at Bachelor's and Master's level.
More about Core Life Analytics