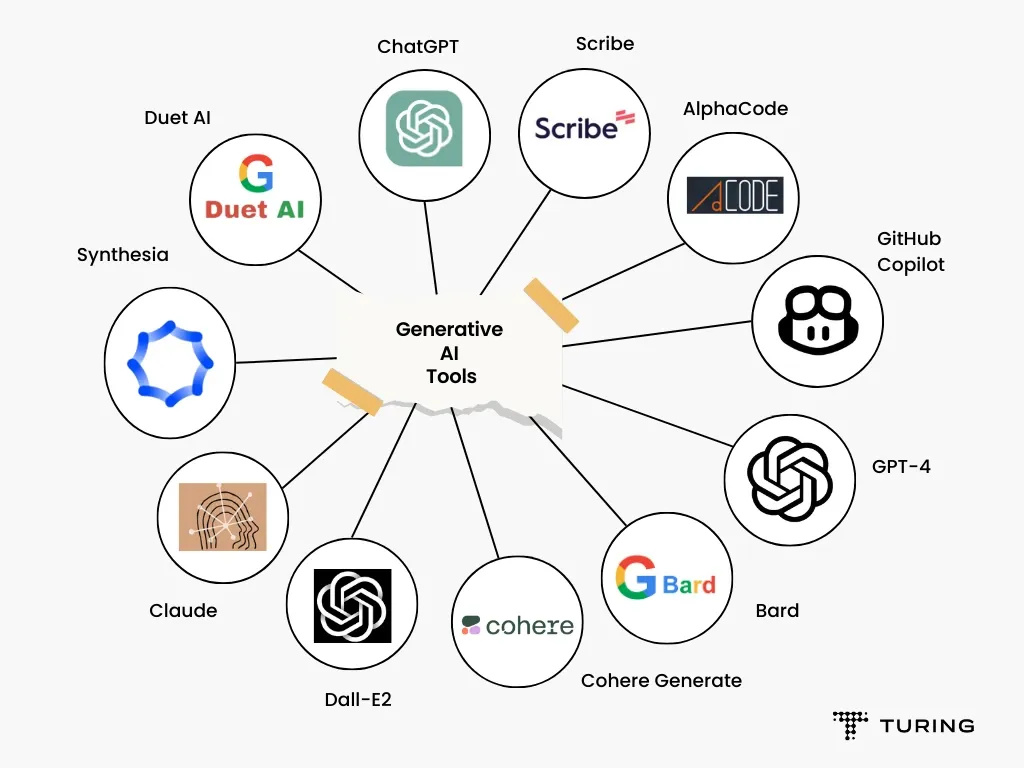 13 Nov

UBC Debate (16:00Dec4)@Vondelzaal, Stratenum building, UMCU. "Is it time to embrace unrestricted use of generative AI tools in research?"
On Monday, December 4 at 16:00, panellists including, among others, Dr. Wouter van Amsterdam and Dr. Christine Fox, UMCU, and Prof. dr. Sanne Abeln, UU, will lead a group discussion on new generative AI Tools in research.
Just come without registration. Don't miss this opportunity to discuss with fellow researcher your opinions on the use of new generative AI tools in research and to catch up with other UBCers with drinks!

Is it time to embrace unrestricted use of generative AI tools in research?
GenAI tools (ChatGPT, Bard, Copilot..) can allow for full or partial automation of key research tasks such as literature review, text interpretation, grant writing, publication writing, coding and more. Yet many researchers feel either uncomfortable, unconvinced or underinformed when it comes to using these tools in an ethical, secure and effective manner.
During this interactive debate led by a panel of experts on the topic, there will be a chance for the audience to share their opinions and a group discussion will be initiated. If you already have any questions or comments for the general discussion you can submit them here in advance.
Format
Panel lays out key arguments for and against motion (25 mins)
Audience polling and interactive general discussion with audience (25 mins)
Closing remarks (5 mins)
Drinks
Panel Overview
The panel consists of researchers who have intensively used, been confronted with, or been much interested in generative AI tools in their research and educational activities.
Dr. Wouter van Amsterdam is an Assistant Professor on machine learning and causal inference for health care at UMC Utrecht and designed the cover for his PhD thesis with AI-tools using #DALL-E and #StableDiffusion.
Dr. Christine Fox

is an Assistant Professor at the UMC Utrecht and has been a leading figure in drafting guidelines and educational material to support responsible and effective use of GenAI tools within the Graduate School of Life Sciences.

Prof. dr. Sanne Abeln is the Professor of AI Technology for Life at Utrecht University. Together with her colleagues she forms a bridge between the university's Department of Biology and Department of Information and Computing Science.
Location: Vondelzaal (3.108),  Stratenum Building, UMCU.
Please join our UBC Slack workspace and we will keep you posted: click here.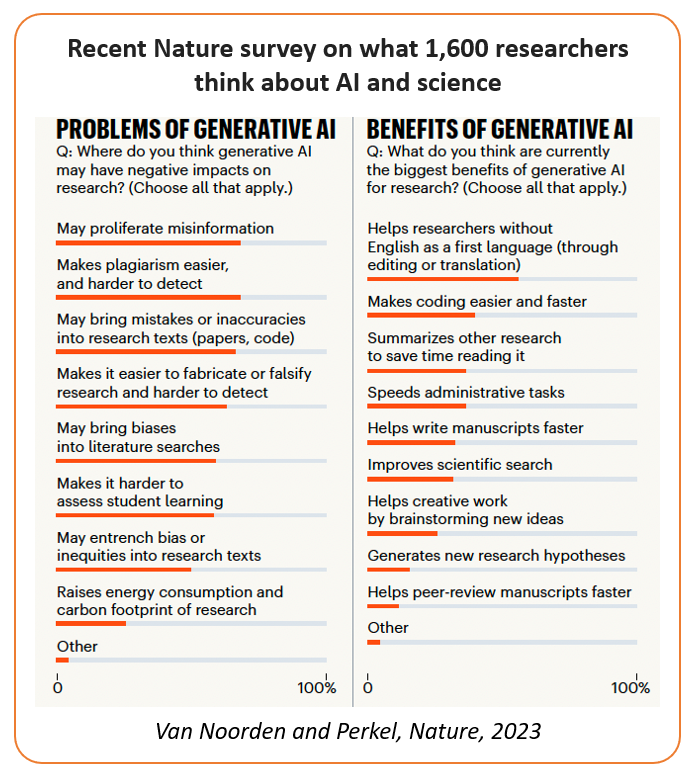 References
AI and science: what 1,600 researchers think, Nature, 2023
How ChatGPT is transforming the postdoc experience, Nature, 2023
ChatGPT use shows that the grant-application system is broken, Nature, 2023